Amenities
3RD FLOOR
Whether it's burning calories or balancing the chakras, its light-filled 3rd floor comes equipped with a state-of-the-art fitness centre and a relaxing yoga studio. With many unique features, like bike lockers - one per bedroom, parcel pick-up service, meeting rooms and communal workspaces, 357 King has been designed to enrich the lives of its residents.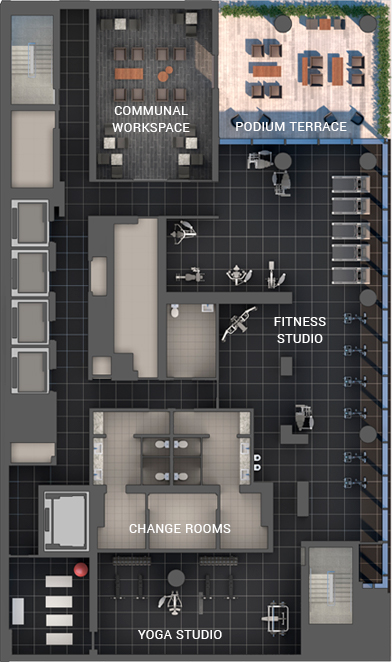 42ND FLOOR
While the world outside its doors offers many interesting options, the building's 42nd floor takes entertaining to new heights. From stylish lounges to a private dining room with a well-appointed catering kitchen, it offers a variety of indoor and outdoor spaces perfect for both formal dinners and relaxed gatherings.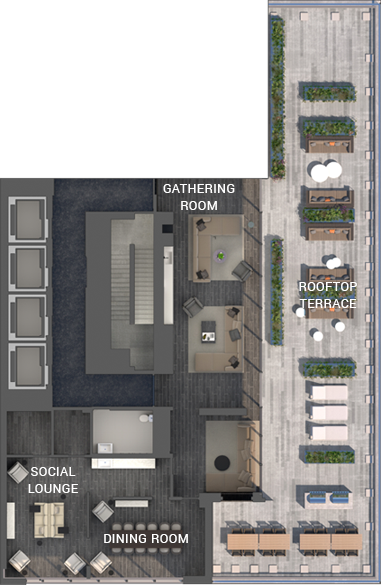 Use arrows or drag image to pan right or left
Got it!
Your Neighbourhood in the Heart of King West.